MIHome Single Light Switch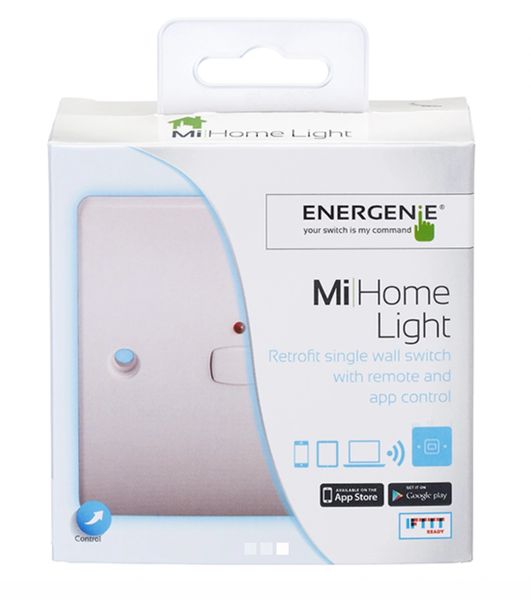 MIHome Single Light Switch
Product Information:
**Energenie recommends that dimmable light sources are used with all MiHome light switches, such as Dimmable LED**
This is a radio controlled switch for the switching of mains power to lighting and appliances up to 250W. Only the Line is switched to the load. Switching is initiated either by radio control or manually by pressing the button on the housing. It is compatible with Mi |Home Remote Control (MIHO003) and the Mi |Home network. It is a receive-only device operating in the 433MHz ISM short-range band using OOK modulation.
Need Pro to Install:07729508468
Technical:

Rating: 220 - 240V~ 50Hz, 1A, 250W max
- Terminal Connections: L-IN, L-OUT 
- Radio: 433.92MHz ISM short range; OOK, simplex one way
- Range: Approx. 15-20m in closed field; 30m in open area