Wi-Fi Smart Switch Breaker 10A / (Smart in-line Switch)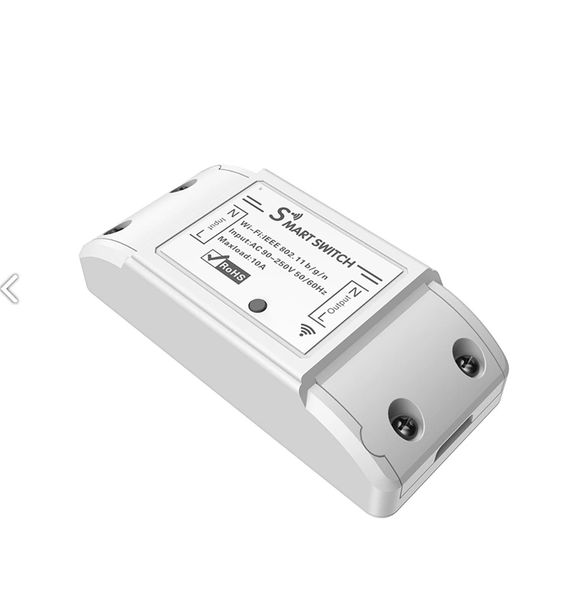 Wi-Fi Smart Switch Breaker 10A / (Smart in-line Switch)
·       Smart WiFi Switch : It enables users to remotely control all the connected appliances, via the mobile app. Perfect for lamp, ceiling fan, floor light, outdoor landscape lighting and other appliances not over 10Amp.
·       Compatible with Alexa & Google home : This switch module works with Amazon Alexa (dot) /google home by using App to control electric devices with your voice.
·       Simplest Installation Method : Less than 30 seconds to wiring breaker with your devices. Contain safe, convenient and durable insulated terminals.
·       Specifications : Power supply: 90-250V AC, Maximum load current – 10A, Operating Temp: -20 degree~70 degree.
Product specification:
WiFi frequency: WiFi b/g/n, Support 2.4Ghz, can't support 5Ghz
Input/output voltage: AC 90-250V, 50/60Hz
Maximum current: 10A Maximum power: 2000W
Size: 88*39*25 mm
Weight: 50g
Material: ABS+PC AI
Platform: Works with Amazon Alexa, Google home, IFTTT