Wifi Smart Device Wireless Smoke Alarm Detector with APP Controlled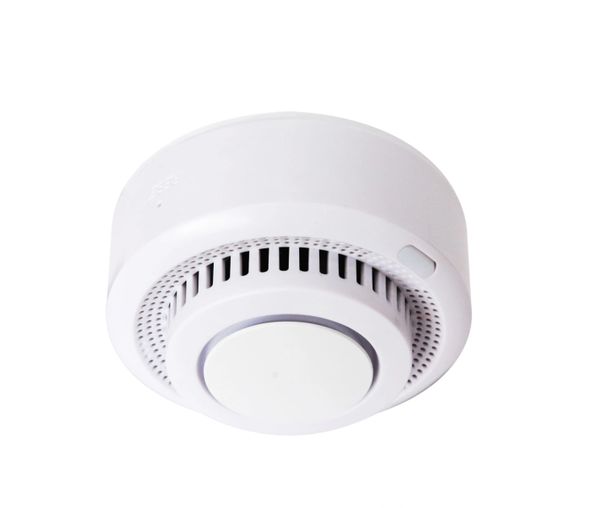 Wifi Smart Device Wireless Smoke Alarm Detector with APP Controlled
Quick Details
Model Number: RSHS2
Colour: White
Function: Emergency Alert
Application: Indoor
Material: ABS
Certificate: CE FCC RoHS
Battery: AAA*2 UNITS
WIFI Smart Device Wireless Smoke Alarm Detector with APP Controlled  
Model No.: RSHS2
Introduction:
This product is a smart photoelectric smoke sensor, with ultra-low-power MCU design. It is an early warning device, can't detect gas, heat, or fire, nor stop fire or put out fire. It is capable of real-time detecting the presence of smoke. Once detect danger of fire smoke, red LED will be ON, and alarming to alert you and your family timely. It can be widely used in household, lounge, coffee house, dancing hall, and any other places need fire alarm monitoring.
Specifications: 
Input Voltage: DC3V LR03
Static Current: ≤35uA
Alarm Current: ≤160mA
Low-voltage notification: ≤2.4V
Alarm Sound Level: 70db/1m
WIFI:    802.11b/g/n
Detecting Range: 20 square meters
Installation Method: Ceiling Mounted
Working Temperature: -10-50℃
Working Humidity: 95%RH ≤95%RH
Flat Ceiling Mounting
The preferred location to install smoke sensor is in the centre of the ceiling, because smoke, heat and combustible products rise to ceiling and will laterally spread. Keep at least 30cm distance from lights or decorations, and at least 15cm away from walls and corners.
Sloping Ceiling Mounting
If Ceiling is sloping, please install the smoke sensor at horizontal distance 90cm away from the ceiling top.